Professional Wine Taster reviews Cheap Beer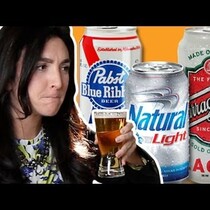 Posted February 28th, 2014 @ 10:18am

I'm a beer snob. Yep...i'll happily admit it. But there's a time and place for everything. Sometimes a cheap can of swill is the perfect drink.
This professional wine reviewer will help you decide which cheap beer is best for your party.
What's your favorite "cheap" beer? Leave a comment!