Luke Bryan is playing a FREE CONCERT!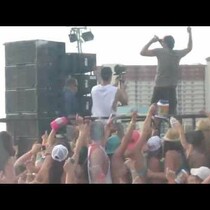 Posted February 20th, 2014 @ 6:14pm
Luke Bryan is getting ready to release the next in his series of spring break EPs. Spring Break 6...Like We Ain't Ever -- contains six original songs all co-written by Luke, and comes out on March 11th.
As he does every year, he'll play two free shows at Spinnaker's Beach Club in Panama City, Florida on March 11th and 12th.
Here's what the party looked like last year.