Jason Aldean's 2018 'Concert For The Cure' Heads To Nashville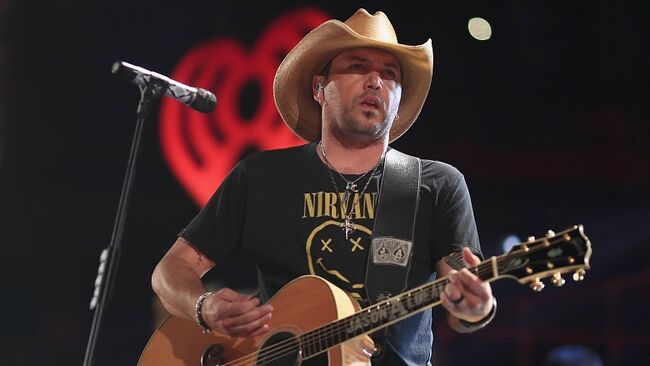 Jason Aldean has teamed up with the Susan G. Komen Foundation during Breast Cancer Awareness Month for his annual "Concert for the Cure" at the Jason Aldean Kitchen + Rooftop Bar in Nashville on October 3rd.
On Monday (September 17), the country titan took to Twitter to announce the event, revealing that all proceeds will benefit Susan G. Komen of Central Tennessee. Attendees will be treated to an intimate concert set from the singer/songwriter, as well as a three-course meal, courtesy of TC Restaurant Group, which operates the restaurant in addition to Luke's32Bridge Food + Drink, FGL House, Sun Diner, Luigi's City Pizza, Crazy Town, Tequila Cowboy and Wanna B's Karaoke Bar. A limited number of tickets are currently available for purchase for $100. Exact seating is based on group size and time of guests' arrival.
"I've witnessed first-hand how much this horrible disease impacts women and their families," the 41-year-old star said in a press release. "My fans know how important it is to me to be part of this fight and they're a big reason we're able to contribute so much to Komen each year."
Since 2004, Aldean's longstanding partnership with Susan G. Komen has raised more than $3.6 million to benefit chapters across the country. Click here for more information on this year's affair!